How Do You Spell Relief?

Try C O N N E C T 2 C O U N S E L I N G!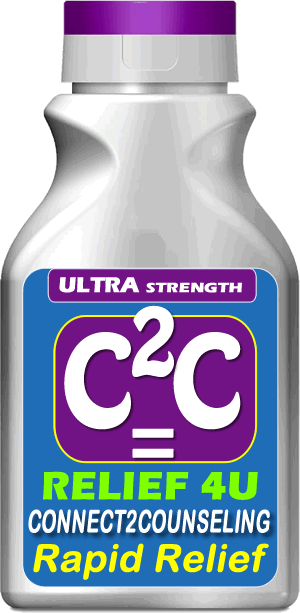 Do you remember that commercial about Rolaids? "Rolaids spells relief" That was a catchy slogan. How do you spell relief? Have you thought about all the ways we seek relief? Some ways we seek relief are when we eat out, shop, sleep, surf the net, gamble, drink, smoke, flirt, buy things. The list goes on. Sometimes we find relief by avoiding problems or worries. But it's usually only temporary that way. Sometimes we find relief when we talk to close friends or family. Many times we don't. Friends and family members often don't know how to really hear us or support us in a way that provides true relief because their own worries and feelings get in the way. C2C = Relief4U
Professional counselors spend time in graduate psychology programs and then as interns for 3,000 hours under the supervision of an experienced licensed counselor supervisor to learn how to provide relief in the form of listening to you in an objective and supportive manner. Counseling can provide us with new ideas and insights that help us feel happier and more confident in relationships at home and work. You may begin to feel changes after the first few sessions. When you meet with a counselor you determine what you need to say and how to say what you need. Counseling can be thought of as a way to honor yourself and your relationships.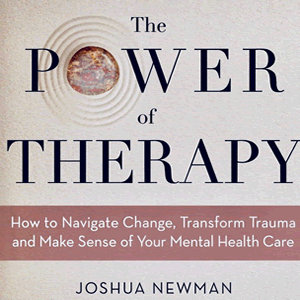 How do we become truly authentic people? Learning how past events impact our present feelings and beliefs is the path to inner peace and a healthy life with balance in work, love, and play. Myths, jokes and cartoons in the popular press about seeking counseling often keep us from making the call to set up an appointment. Somehow, we doubt our strength if we need to seek counseling when the reality is that counseling requires a great deal of strength.
So, the next time you seek relief, think about calling a counselor for an appointment. Tell them you just want to sort some things out. Tell them it's your time to become authentic by finding a true sense of happiness, the kind that lasts through life's ups and downs. Tell them you choose to seek relief this way so you don't have to seek it in ways that work only temporarily or cause harm to yourself or others.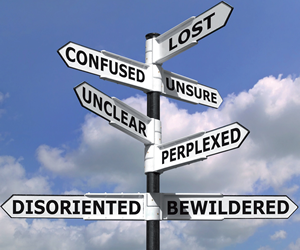 Don't go to the wrong address for relief...
Help is just around the corner!
Ms. James is a Licensed Professional Counselor and Counselor Supervisor with over 25 years experience is dedicated to assisting children, couples, and families in The Woodlands, Spring, Conroe, Klein, Tomball, Cypress, Oak Ridge, Oak Ridge North, Magnolia, North Houston metro areas.
Call Ms. James and receive a free consultation by phone to learn more about how any of our counseling services may help you improve your quality of life, starting today!