What To Expect

From Our Licensed Professional Counselor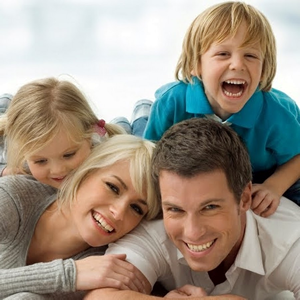 Upon our first contact, together we will decide if we are a good match. During the first visit, I will ask you to complete some forms, learn about and discuss your concerns. I will recommend a path we can take together to resolve any issues or concerns you may have. All of us need extra help and support with our children from time to time. Bringing your child to therapy can be a very hard thing to do. Many parents feel embarrassed or are afraid their parenting will be judged. By reaching out for assistance, you are offering your child and yourself the opportunity to feel better resulting in improved behavior and successful developmental achievements. I tell children that my job is to "help people with their worries." You may tell your child something similar. Going to therapy should be presented as something positive and hopeful.
How long does therapy take? Everyone's needs, desires and structure is different, therefore the therapeutic process is unique and customized to the individual. From frequent visits over a short duration to infrequent visits over a long duration, it depends on you, your goals and your ability to meet them. Complex and serious issues such as abuse, trauma, chemical dependency or dealing with more then one issue or concern will generally take more time to resolve.
Why use fee-for-service (out-of-pocket) sessions? While I accept several insurance plans, there are several advantages to paying for therapy sessions out-of-pocket (also called fee-for-service or self-pay).
Your Privacy is Protected
when you are not going through an Insurance company's plan for mental health services, your private health information stays private and protected in my office, except under specific circumstances which are outlined in the forms completed and discussed during your first session, I am the only person who has access to your records. Insurance companies have numerous people accessing, examining and copying your files at different stages of processing your claim, from payment authorization, tracking your progress, auditing therapy practices, data inputting, printing bills, and more.
You are in Control
of the number of sessions you attend when you pay out-of-pocket rather then being limited by an Insurance company's authorized number of sessions. Insurance companies usually require proof that progress is being made before continuing treatment and they also reserve the right to stop paying for sessions for a variety of reasons. Out-Of-Pocket sessions insure treatment continues until you and I both agree you are ready for it to end, Insurance company's tend to want you out of therapy as soon as possible.
Did you know that you can be denied insurance benefits for a previous mental health diagnosis?
If you use your insurance to pay for mental health issues, your practitioner must designate a diagnosis for your issue. If you wish to obtain health insurance in the future, your mental health records will be reviewed, you and your family maybe denied coverage due to a pre-existing diagnosis. Paying Out-of-Pocket for therapy services ensures that no insurance company ever knows you were diagnosed or seen by a therapist.