Parenting Education Counseling Services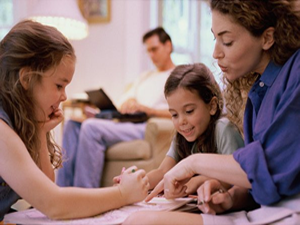 Parenting can be a challenging and exhausting job. Many parents find support by meeting with me alone from time to time during the course of their child's therapy. We will discuss any concerns and frustrations you may be experiencing. I will assist you with helpful tips for guiding your child through developmental stages successfully. You will learn simple but effective ways to handle your child's emotions and behavior. I will offer easy to read handouts as well as book and video recommendations. You may want to let your child know you are also learning new ways to assist them.
Recommended Reading
For Parenting Adolescents
"Parenting Teens With Love and Logic", Cline and Fay
"Reviving Ophelia", Mary Pipher PhD.
""I Hate You, Mom But Will You Drive Me and Cheryl to the Mall?"
""Positive Discipline For Teenagers", Nelson and Lott
"Surviving Your Adolescents", Thomas Phelan
"Coping With Teenage Depression", Kathleen McLoy
"Mom's House Dad's House", Dr. Isolina Ricci
For Sibling Rivalry and Parenting Help
"Raising An Emotionally Intelligent Child", Daniel Goleman
""Boundaries For Kids", Dr. Henry Cloud
""Raising Your Spirited Child", Krucinka
""Setting Limits With Your Strong Willed Child", MacKenzie
""How To Talk So Kids Will Listen & Listen So Kids Will Talk", Faber/Malzlish
"Strong Mothers, Strong Sons", Ann Caron
"Siblings Without Rivalry", Faber and Mazlish
"Young Child's book called "Hands Are Not For Hitting" , Martine Agassi
"1-2-3 Magic" Effective Discipline, Children age 2-12 , Thomas Phelan, PhD
For Children diagnosed with Attention-Deficit Hyperactivity Disorder
"Taking Charge of ADHD", Russell Barkley
"Your Hyperactive Child", Barbara Ingersoll
"The Difficult Child", Stanley Turecki
"Straight Talk About Psychiatric Medications For Kids", Timothy Willens
"Driven To Distraction", Edward Hallowell , M.D.